Posts for tag: tooth decay
By Duensing Family Dentistry
August 09, 2019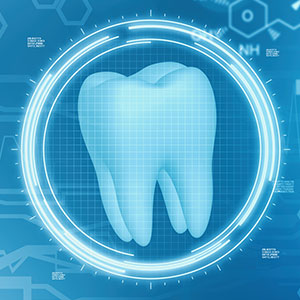 Although dental care has made incredible advances over the last century, the underlying approach to treating tooth decay has changed little. Today's dentists treat a decayed tooth in much the same way as their counterparts from the early 20th Century: remove all decayed structure, prepare the tooth and fill the cavity.
Dentists still use that approach not only because of its effectiveness, but also because no other alternative has emerged to match it. But that may change in the not-too-distant future according to recent research.
A research team at Kings College, London has found that a drug called Tideglusib, used for treating Alzheimer's disease, appears to also stimulate teeth to regrow some of its structure. The drug seemed to cause stem cells to produce dentin, one of the tooth's main structural layers.
During experimentation, the researchers drilled holes in mouse teeth. They then placed within the holes tiny sponges soaked with Tideglusib. They found that within a matter of weeks the holes had filled with dentin produced by the teeth themselves.
Dentin regeneration isn't a new phenomenon, but other occurrences of regrowth have only produced it in tiny amounts. The Kings College research, though, gives rise to the hope that stem cell stimulation could produce dentin on a much larger scale. If that proves out, our teeth may be able to create restorations by "filling themselves" that are much more durable and with possibly fewer complications.
As with any medical breakthrough, the practical application for this new discovery may be several years away. But because the medication responsible for dentin regeneration in these experiments with mouse teeth is already available and in use, the process toward an application with dental patients could be relatively short.
If so, a new biological approach to treating tooth decay may one day replace the time-tested filling method we currently use. One day, you won't need a filling from a dentist—your teeth may do it for you.
If you would like more information on treating tooth decay, please contact us or schedule an appointment for a consultation.
By Duensing Family Dentistry
July 20, 2019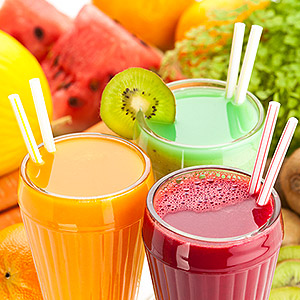 All-natural fruit juice with no additives: now what could be wrong with that? Nothing—unless your child is over-indulging. Too much of even natural fruit juice could increase their risk of tooth decay.
To understand why, we first need to look at the real culprit in tooth decay: mouth acid produced by oral bacteria as a byproduct of their digestion of sugar. Acid at high levels softens and erodes tooth enamel, which causes tooth decay. Acid levels can rise as populations of bacteria increase often fueled by sugar, one of bacteria's primary food sources.
And not just the added sugar found in soft drinks, snacks or candies—even fructose, the natural sugar found in fruit, can feed bacteria. To lower the risk of tooth decay, dentists recommend limiting the daily amount of sugar a child consumes, including natural fruit juices without added sugar.
That doesn't mean you should nix natural fruit juices altogether—they remain a good source of vitamins, minerals and other nutrients. But you'll need to keep your child's juice consumption within moderation.
As a guide, the American Academy of Pediatrics (AAP) has issued consumption recommendations for children regarding all-natural fruit juice. The academy recommends the following daily juice amounts by age:
7-18: 8 ounces (1 cup) or less;
4-6: 6 ounces or less;
1-3: 4 ounces or less;
Under 1: No juice at all.
You can further reduce your child's decay risk by limiting their juice intake to mealtimes, a good practice with any sweetened beverage. Sipping through the day on juice or other sweetened beverages can cause some sugar to stay in the mouth over long periods. This can interfere with the natural ability of saliva to neutralize any acid buildup.
If you're wondering what children could drink instead of juice, low-fat or non-fat milk is an acceptable choice. But the most tooth-friendly liquid to drink is plain water. Drinking nature's hydrator is not only better for their overall health, by reducing the risk of tooth decay, it's also better for their teeth.
If you would like more information on how sugar can affect your child's dental health, please contact us or schedule an appointment for a consultation. You can also learn more about this topic by reading the Dear Doctor magazine article "Squeeze Out the Juice."
By Duensing Family Dentistry
March 22, 2019
If your dentist found tooth decay on your last visit, you might have been surprised. But tooth decay doesn't occur suddenly—it's a process that takes time to unfold.
It begins with bacteria—too many, that is. Bacteria naturally live in the mouth, but when their populations grow (often because of an abundance of leftover sugar to feed on) they produce high amounts of acid, a byproduct of their digestion. Too much acid contact over time softens and eventually erodes tooth enamel, making decay easier to advance into the tooth.
So, one important strategy for preventing tooth decay is to keep your mouth's bacterial population under control. To do that, here are 4 common-sense tactics you should perform between dental visits.
Practice daily hygiene. Bacteria thrive in dental plaque, a thin film of food particles that builds up on teeth. By both brushing and flossing you can reduce plaque buildup and in turn reduce disease-causing bacteria. In addition, brushing with a fluoride toothpaste can also help strengthen tooth enamel against acid attacks.
Cut back on sugar. Reducing how much sugar you eat—and how often –deprives bacteria of a prime food source. Constant snacking throughout the day on sweets worsens the problem because it prevents saliva, the body's natural acid neutralizer, from reducing high acid levels produced while eating. Constant snacking doesn't allow saliva to complete this process, which normally takes about thirty minutes to an hour. To avoid this scenario, limit any sweets you eat to mealtimes only.
Wait to brush after eating. Although this sounds counterintuitive, your tooth enamel is in a softened state until saliva completes the acid neutralizing process previously described. If you brush immediately after eating you could brush away tiny particles of softened enamel. Instead, rinse your mouth out with water and wait an hour for saliva to do its work before brushing.
Boost your saliva. Inadequate saliva flow could inhibit the fluid's ability to adequately neutralize acid or provide other restorative benefits to tooth enamel. You can improve flow with supplements or medications, or by drinking more water during the day. Products with xylitol, a natural sugar alternative, could give you a double benefit: chewing gums and mints containing it could stimulate more saliva flow and the xylitol itself can inhibit bacterial growth.
If you would like more information on staying ahead of tooth decay, please contact us or schedule an appointment for a consultation.