Posts for: September, 2020
By Duensing Family Dentistry
September 13, 2020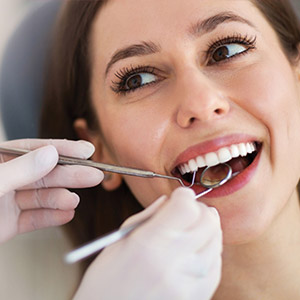 There have been vast improvements over the years in various methods to restore diseased, damaged or missing teeth. A lot of this is due to better restorative materials that are stronger and more life-like.
But given the mouth's hostile environment and the forces generated from chewing, even the most durable restorations could fail. You can, however, improve their durability through proper care and good protective practices.
Here are 3 ways to preserve your dental work and keep it functioning for years or even decades to come.
Daily oral hygiene. Although the bacteria in dental plaque doesn't affect non-living dental materials, it can infect and weaken living tissues around fillings, crowns or implants. Because these tissues often support restorations, an infection could cripple your dental work's survivability. You can prevent this by practicing daily brushing and flossing, and getting regular dental cleanings, to remove plaque and decrease your risk of dental disease.
Dietary choices. You can further prevent dental disease by restricting your consumption of sugar and eating foods rich in calcium and other nutrients. But there's one other thing to keep in mind about what you eat: Some foods can stain veneers and other restorations, as well as natural tooth enamel. If staining occurs at different rates, your dental work could stand out from your natural teeth and look out of place. You can help avoid this by limiting items in your diet known to stain (like wine or coffee) and practicing good oral hygiene.
Poor habits. Many of us have nervous habits like nail-biting or ice-chewing, or an unconscious habit of grinding teeth. Habits like these can damage restorations like composite bonding or veneers. To prevent the chances of this happening, take steps to stop habits and practices that involve biting down on hard objects (including foods like fruits with hard skins). You should also talk to your dentist about solutions to reduce teeth grinding, especially if it's occurring while you sleep.
Above all, keep up your dental visits to regularly monitor the condition of your dental work and obtain repairs or enhancements as needed. By taking care of these valuable restorations, you can help them continue to function and serve your needs for a long time to come.
If you would like more information on maintaining your dental restorations, please contact us or schedule an appointment for a consultation. You can also learn more about this topic by reading the Dear Doctor magazine article "Extending the Life of Your Dental Work."
By Duensing Family Dentistry
September 03, 2020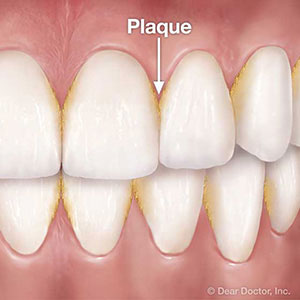 When you floss (you do floss, right?), you probably notice a sticky, yellowish substance called plaque stuck to the thread. This thin film of tiny food particles and bacteria is the reason you floss and brush in the first place: Because it's the main trigger for tooth decay and gum disease, removing it decreases your risk for disease.
But this isn't the only form of plaque you should be concerned about. That same sticky substance can also interact with your saliva and harden into what's commonly known as tartar. Dentists, however, have a different term: They refer to these calcified deposits as calculus. And it's just as much a source of disease as its softer counterpart.
You might have noticed that this form of plaque has the same name as an advanced type of mathematics. Although dental calculus has little in common with algebra's cousin, both terms trace their origins back to the same linguistic source. The word "calculus" in Latin means "small stone;" it became associated with math because stone pebbles were once used by merchants long ago to calculate sales and trades.
The term became associated with the substance on your teeth because the hardened plaque deposits resemble tiny stones or minerals—and they can be "as hard as a rock" to remove. In fact, because they adhere so firmly it's virtually impossible to remove calculus deposits with brushing or flossing alone. To effectively eliminate calculus from tooth surfaces (including under the gum line) requires the skills and special dental tools of dentists or dental hygienists.
That's why we recommend a minimum of two dental cleanings a year to remove any calculus buildup, as well as any pre-calcified plaque you might have missed with daily hygiene. Reducing both plaque and calculus on your teeth fully minimizes your risk of dental disease. What's more, removing the yellowish substance may also brighten your smile.
That's not to say daily brushing and flossing aren't important. By removing the bulk of plaque buildup, you reduce the amount that eventually becomes calculus. In other words, it takes both a daily oral hygiene practice and regular dental visits to keep your teeth healthy and beautiful.
If you would like more information on best oral hygiene practices, please contact us or schedule an appointment for a consultation.