Posts for tag: nutrition
By Duensing Family Dentistry
June 25, 2020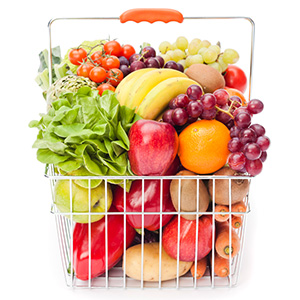 Oral cancer is one of the more dangerous malignancies people face. But there are ways you can reduce your risk of this deadly disease through changes in lifestyle habits and behaviors.
Two of the better known behaviors for increased oral cancer risk are immoderate consumption of alcohol and the use of tobacco, particularly chewing tobacco and snuff. Eliminating these, especially the latter, can vastly improve your odds of avoiding cancer. Another factor is a strain of the human papilloma virus (HPV 16) that's transmitted sexually, which you can avoid through safe sex practices.
In addition to these lifestyle changes, there's one more you should make to lower your oral cancer risk: adjustments to your diet. Research over the last half century has provided ample evidence of a link between the foods we eat and our risk of all types of cancers, including oral.
The biggest concern is over certain elements in some foods that can damage DNA, the molecular "operating instructions" that regulate the formation and function of our bodies' cells. These elements are collectively known as carcinogens because of their role in cancer formation.
An example of a carcinogen is a group of chemicals called nitrosamines. These form during preservation processes using nitrites in meats like bacon or ham. They're also found in beer or certain preserved fish. To limit your consumption of nitrosamines, you should reduce these and other processed products and replace them with fresh fruits and vegetables, or organic meats and dairy products.
Our DNA can also be damaged by unstable molecules called free radicals that arise during normal cellular function. But there are also substances known as antioxidants that help protect the cells from free radical damage. Many plant-based foods contain nutrients like vitamins C and E that have antioxidant properties, so including them in your diet could help reduce your oral cancer risk.
Several clinical studies over the years have been consistent in their findings that a diet rich in fresh fruits and vegetables can reduce the risk of oral or throat cancers, as well as other forms of cancer. Making changes to your diet in that direction, plus other lifestyle changes, could help you avoid this devastating oral disease.
If you would like more information on preventing oral cancer, please contact us or schedule an appointment for a consultation. You can also learn more about this topic by reading the Dear Doctor magazine article "Diet and Prevention of Oral Cancer."
By Duensing Family Dentistry
October 28, 2019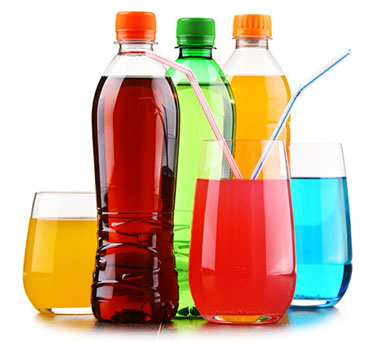 Tooth enamel, to play on a phrase from Shakespeare, is made of "sterner stuff." The strongest substance in the body, enamel can take years of biting and chewing and keep on going.
It does have one nemesis, though—mouth acid, which can soften and erode enamel's mineral content. This is less of a concern if you have healthy saliva flow, because saliva neutralizes acid in thirty minutes to an hour after an acid attack and can also help re-mineralize the enamel. Daily brushing and flossing also help curb mouth acid by reducing the bacteria that produces it.
But as effective as saliva is at neutralizing mouth acidity, it can be overwhelmed by outside acid derived through certain foods and beverages. In the past couple of decades, at least two of these acid sources have grown in prominence: energy drinks and, believe it or not, sports drinks.
Just how acidic are they? The pH scale runs from 1 to 14, with acidity on the low end and alkalinity on the higher (7 is neutral). Tooth enamel begins dissolving below 5.5. Laboratory tests have pegged the average pH of energy drinks at 3.05 and sports drinks, 2.91.
Because of their acidity, frequent energy or sports drink consumption will bring mouth pH into the danger zone for tooth enamel. It's even more likely if these beverages are sipped over an extended period, which can prevent saliva from getting ahead of any newly introduced acid.
Keeping your distance from these beverages is probably the safest bet. But if you do imbibe occasionally, follow these common sense tips:
Avoid sipping the beverage over long periods—and try to limit drinking them to meal times;
After drinking a beverage, wash your mouth out with water and wait an hour to brush to give your saliva time to neutralize any acid.
Practice consistent, daily brushing and flossing.
Above all, keep a healthy respect for acidic foods and beverages like energy and sports drinks and don't overuse them. Your tooth enamel will appreciate it.
If you would like more information on the effect of sports and energy drinks on dental health, please contact us or schedule an appointment for a consultation. You can also learn more about this topic by reading the Dear Doctor magazine article "Think Before You Drink Sports and Energy Beverages."
By Duensing Family Dentistry
November 01, 2018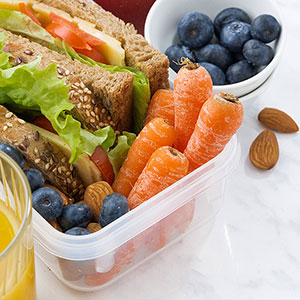 The food we eat not only provides us energy, but it also supplies nutrients to help the body remain healthy. The most important of these nutrients are minerals and tiny organic compounds called vitamins.
While all of the thirteen known vitamins and eleven minerals play a role in overall health, a few are especially important for your mouth. For example, vitamins D and K and the minerals calcium and phosphorus are essential for strong teeth. Another mineral, fluoride, helps fortify enamel, which can deter tooth decay.
Other vitamins and minerals serve as antioxidants, protecting us against molecules called free radicals that can damage cellular DNA and increasing our risk of cancer (including oral). Vitamins C and E and the mineral selenium fall into this category, as well as zinc for DNA repair.
We acquire these nutrients primarily in the foods we eat. But for certain people like older adults or pregnant or nursing women a healthy diet may not be enough. Any person who can't get enough of a particular vitamin or mineral should take a supplement to round out their nutritional needs.
If you don't have a condition that results in a nutrient deficiency, you may not see that much benefit from taking a supplement. In fact, taking too much of a dietary supplement could harm your health. For example, some studies have shown ingesting too much supplemental Vitamin E could increase the risk of heart failure or gastrointestinal cancer. And some dietary supplements can interact poorly with drugs like blood thinners or ibuprofen.
The best way to get the vitamins and minerals your body — and mouth — needs is to eat a healthy diet. Dairy products like fortified milk are a good way to get vitamin D, as well as calcium and phosphorus. Fruits and vegetables are a good source of Vitamin C. And while you can take in fluoride from toothpaste or other oral hygiene products, you'll also find it in seafood and tea.
While good oral hygiene and regular dental visits are necessary for dental health, your diet can also make a difference. Be sure you're getting all the nutrients your teeth and gums need.
If you would like more information on the role of diet in oral health, please contact us or schedule an appointment for a consultation. You can also learn more about this topic by reading the Dear Doctor magazine article "Vitamins & Dietary Supplements."